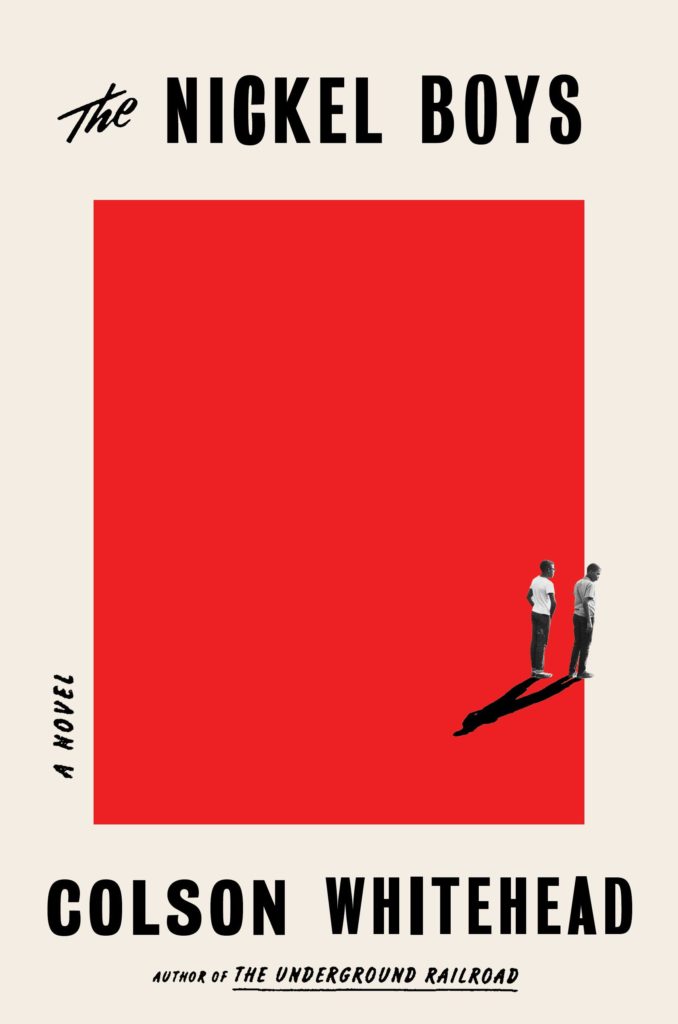 The Nickel Boys by Colson Whitehead, author of Sag Harbor (reviewed here) and the Pulitzer Prize-winning The Underground Railroad, is a novel about a depressing episode in American history: the corrupt management of a reform school for boys in 1960s Tallahassee and the rampant racism that scarred decades of its inhabitants.
Elwood Curtis, an African-American high school student in Florida, is serious, principled and ambitious. He lives with his grandmother, having been abandoned by his parents, and spends his time working, listening to Martin Luther King, Jr. speeches and aspiring to go to college. He ends up being in the wrong place at the wrong time, and thanks to institutional racism, finds himself sentenced to a year at Nickel Academy.
Any hope that Nickel will actually further Elwood's education is dashed when he gets there and starts to grasp the cruelty and injustice with which the school is governed. White and black boys are separated, with black boys receiving fewer resources and investment. The white administrators abuse the kids – physically, mentally and sexually – and, as the book hints at in the preface, cover up the "accidental" deaths of students whose families are told simply that they disappeared.
Whitehead's writing style, one of understatement and quiet devastation, is on full display in The Nickel Boys. It's not a long book, but it's one you have to read slowly, so as not to miss a word. The violence is there, but it's neither gratuitous nor overdone. Instead, Colson writes about it matter-of-factly, which I found made it even more impactful. I read The Nickel Boys with a low level of dread at all times. That doesn't mean I didn't like it; it just means that there is always the potential for something bad to happen (and it often does). That's the reality of life at Nickel Academy.
The Nickel Boys is a harrowing read, but definitely worth the experience. There are also some twists and turns that kept me guessing until the end. Nicole Bonia and I recorded a book club discussion of The Nickel Boys for The Readerly Report podcast, which will air Thursday, October 31. (I'll add a link when it's live.)