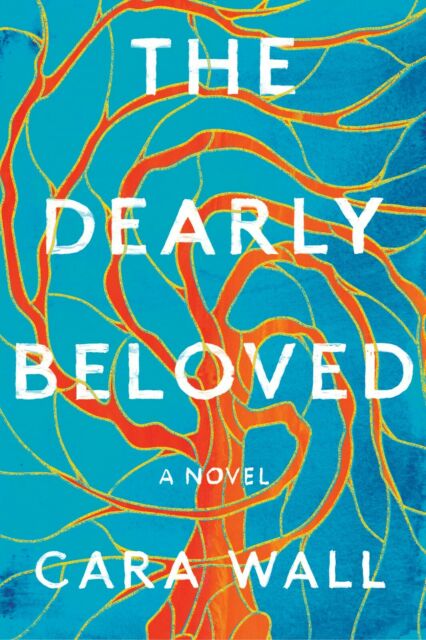 The Dearly Beloved is a quiet, contemplative novel about two couples who are brought together when their husbands are hired as ministers at the same church in Greenwich Village in the 60s. Lily and Charles and Nan and James each grapple with their own relationships to faith and how differences in their faiths impact both their marriages and their relationships with the other couple. But while faith is a major theme of The Dearly Beloved, at its core it is a novel about friendships and marriage. So if you're daunted by the religious bent, don't be.
Charles and Lily meet when he's in divinity school and she's in graduate school at Harvard. He pursues her energetically, despite her pronouncement that she doesn't believe in God and never will. He breaks through her hard shell and convinces her to marry him. As their relationship unfolds, Lily remains rigid and aloof, but challenges they face later as a couple ultimately bring them closer together while Charles' commitment to God is tested.
James and Nan are both believers, but he is an activist and leads his congregation intellectually and socially rather than spiritually, while Nan is a traditionally observant Christian who is uncomfortable with social change. They too face challenges as a couple, but their relationship is less fraught than Charles and Lily's.
When the two couples' lives become entwined, Wall explores the dynamics between the four, putting them in situations where their individual relationships strain and rebuild, expand and evolve. The Dearly Beloved is not an action-packed book; much of what happens is inside the characters' heads. But the book moves along at a nice pace and unfolds consistently. I was invested from the start, interested to see how these four lives would unfold and how the characters would change. I also found the conversations about faith interesting. There's not a lot of God in the book, but there is discussion about the different role that religion plays in people's lives, even those who choose ministry as a calling.
I've read complaints about The Dearly Beloved from people who didn't like Lily or who found the book slow or boring. Lily can be frustrating, for sure, but her corner of the square in in many ways the most interesting of the four. (And I don't mind unlikeable characters.) I also didn't find the book boring. It's quiet, but compelling. I'm glad I read it.
I listened to The Dearly Beloved on audio. It was narrated by Kathy Keane, who did a nice job with it. Her performance, like the book, is understated, never overly dramatic, matching the tone of the book. I had no trouble telling the characters apart and always looked forward to listening.