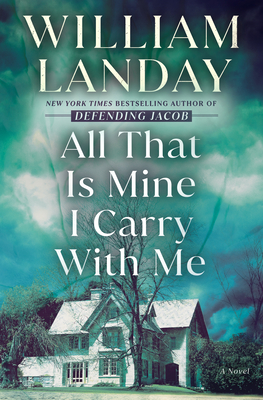 All That Is Mine I Carry With Me by William Landay is a character-driven mystery about Jane Larkin, a wife and mother of three who disappears in the 1970s. Her husband Dan becomes the prime suspect, but the detectives cannot make a strong enough case to bring charges. Many years later, the case is reexamined when a novelist, friend to one of the kids, revisits the facts surrounding Jane's disappearance. All That Is Mine I Carry With Me is told through four perspectives over many decades, with different points of view about the disappearance and Dan's guilt (or lack thereof).
Why I picked it up: Great reviews.
I really enjoyed All That Is Mine I Carry With Me. I don't usually read true crime or mysteries, but I wanted something engrossing that I would have trouble putting down, and this fit the bill. It's not fast-paced, focusing more on the relationships between the characters than on the disappearance or the investigation. The siblings do not agree about their father's guilt, setting up a divide among them that persists into adulthood. And as the years go by, their difficult childhood has different effects on each of their lives . I liked the various writing styles and the realistic dialogue throughout and I got totally engrossed by the story.
I don't want to give away any more than that. I will say that there were some plot twists I didn't see coming, which made this a very good reading experience. Overall, I really liked this one.
All That Is Mine I Carry With Me was the 32nd book of 2023.