Sheila at Book Journey is hosting a First Book of the Year 2014 post – check out her blog to see what other book lovers are starting out 2014 reading!
Here is my first read of 2014: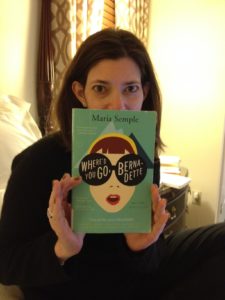 Everyone I know who has read Where'd You Go, Bernadette? by Maria Semple has raved about it. I wasn't crazy about her book This One Is Mine, but I thought I'd give this a chance given the glowing reviews. Enjoying it so far.
Happy reading, everyone!