I made it! Finally, I read 52 books in one year. That was my goal, and despite a serious post-election slump, I managed to get there. Here is my 2017 Reading Year in Review.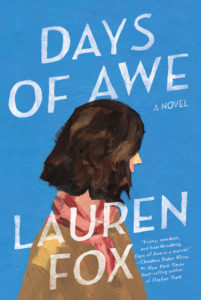 I read a lot of great books, and a lot of forgettable ones too. (If only we had the hindsight of a wrap-up post to know which books would fall into which camp BEFORE starting them.) I worked hard to overcome the draw of the iPhone and really focus on reading whenever I could – no easy feat. Listening to audiobooks definitely helped get my numbers up, thanks to a longer commute starting last March and the ability to listen on my iPhone instead of only in the car.
My goal for 2017: reach 52 again, and read only books I want to read for no other reason than because I am in the mood for them (with the exception of mother-daughter book club books). No guilt!
In 2016, as usual, I tended toward fiction over non-fiction and women writers over men. Some things never change.
Here are my standout reads from 2016:
Best audiobooks were The Risen (read by Richard Ferrone); After You (read by Anna Acton); Not Dead Yet (read by Phil Collins), Billy Lynn's Long Halftime Walk (read by Oliver Wymer) and Underground Airlines (read by William DeMerritt).
Most disappointing book: The Excellent Lombards, Jane Hamilton.
Most creative read goes to Underground Airlines by Ben H. Winters.
For the last several years, I have tracked the Depressing Themes of the books I read, and the lists are always impressive. Here are some of the depressing subjects covered by the books I read in 2016: the plight of poor white America, murder, divorcing parents, alcoholism, the challenge of raising autistic children, death of a brother, unrequited love, car accidents, Brooklyn ennui, the Holocaust, the collapse of the real estate market, dead husbands, miscarriage, dystopia, the Iraq war, PTSD, evil psychopath husbands, cancer, plane crash, slavery, cadaver organ donation, death of best friend, infidelity, Chinese orphanage, emotionally distant parents, kidnapped children, loss of custody. Phew.
The breakdown:
45 fiction, 7 non-fiction
13 repeat authors during 2014: Joyce Maynard, Jane Smiley, Elizabeth Strout, Curtis Sittenfeld, JoJo Moyes, Emma Straub, Jennifer Close, Carolyn Parkhurst, Ann Patchett, Noah Hawley, Jane Hamilton, Leah Stewart and Marcy Dermansky.
19 audiobooks
14 male authors, 38 female authors
How was your 2016 in reading? What were the highlights?