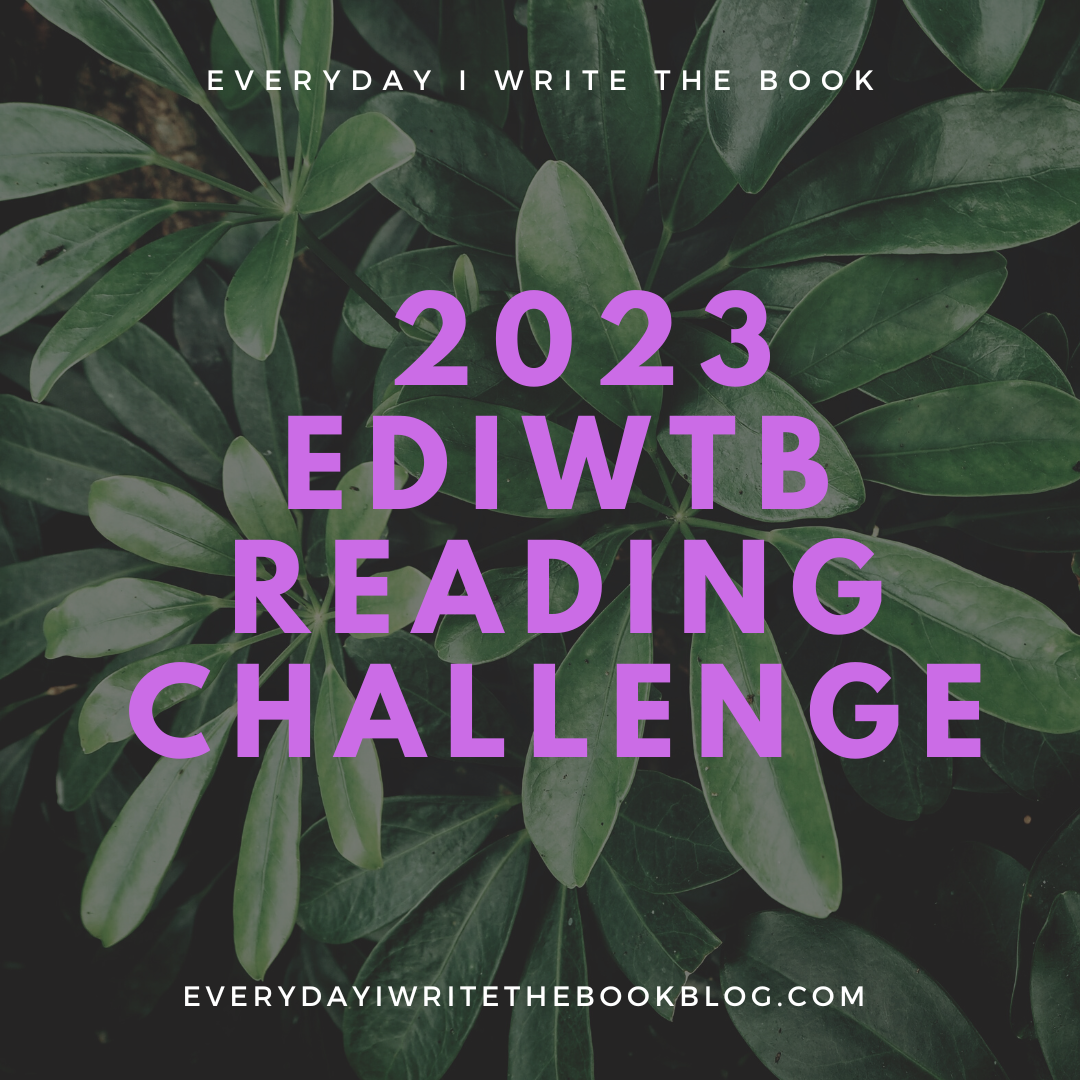 Another year, another EDIWTB Reading Challenge! Welcome to our returning and new participants!
My goal here is to provide a reading challenge that is 1) manageable; 2) enjoyable; and 3) helps you find and read books you like while gently expanding your comfort zone. I don't want there to be categories that you dread or that slow down your reading pace (like the Book That Won An Award category for me in 2022 – ugh). Also, if you are like me, an extreme book hoarder, this challenge will help with reducing the number of unread books in your house.
With those goals in mind, I've mixed things up a little this year. Instead of 12 separate categories, I have two categories that encompass three books each, and then six individual categories. Getting book recommendations from friends is always a great way to find books you might not have otherwise tried, and three separate friends will hopefully have three different types of recommendations.
OK here are the 2023 categories:
Books 1-3: Unread books from your shelves/ereader queue.
Books 4-6: Recommendations from friends
Book 7: Memoir
Book 8: Essay collection
Book 9: Non-fiction on a topic that interests you
Book 10: Book with an amazing cover
Book 11: Book everyone else has read
Book 12: Book by an author you love
Not too bad, right? I'd love to know what you think of this new format – please comment below and give me a thumbs up or down.
Here is a spreadsheet where you can keep track of your progress. If your name doesn't already appear from prior challenges, please add it to the list. When you complete a category, add the book title and author to your row on the spreadsheet. It's fun to see what other people are reading!
Thanks for joining the 2023 EDIWTB Reading Challenge! Please also join the 2023 EDWITB Reading Challenge Facebook Group, where we share book ideas and encourage each other as the year goes by.