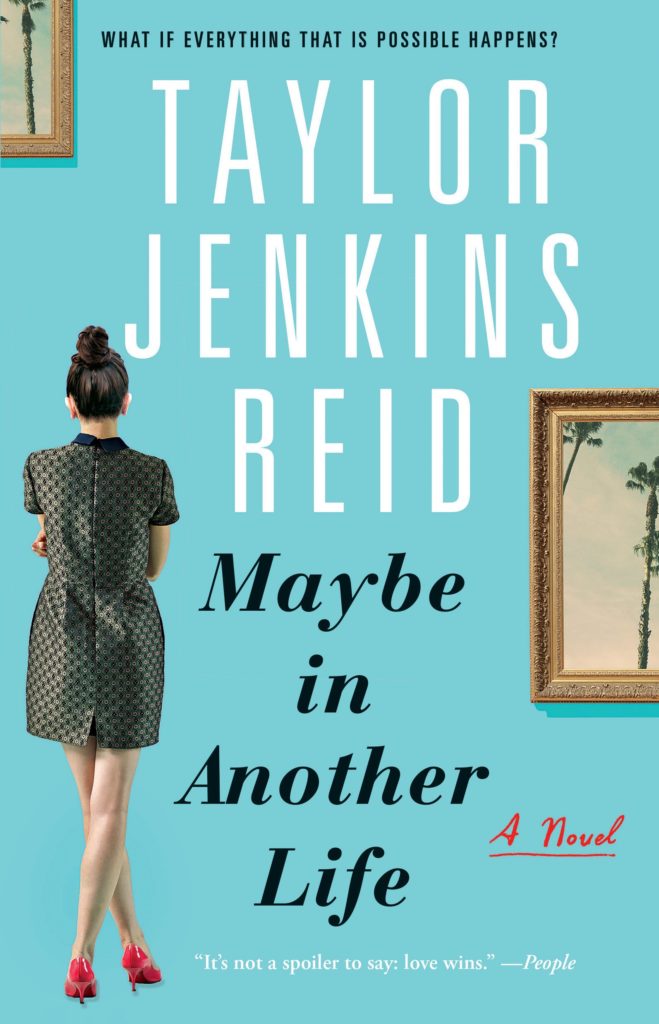 Our lives are made up of a million different little decisions, every day, and the implications of one choice vs another can be significant. It's always fascinating to think about the road not taken, the path never charted. Maybe In Another Life by Taylor Jenkins Reid is one of those books with an irresistible Sliding Doors-esque plot that explores two different ways a woman's life plays out, depending on whether she goes home one night or stays out at a bar.
Why I Picked It Up: I went on a business trip and didn't bring enough books with me. (This almost NEVER happens!) I was trying to fit everything into a carry-on and didn't want to stuff in another book. I figured Long Bright River would take longer to get through, but then I ended up finishing it the day before I left and I had book panic about the flight home. So I headed to a bookstore in search of a book I didn't already have at home, and Taylor Jenkins Reid's Maybe In Another Life was on the shelf. I've liked 4 of her other books, so I picked it up.
Hannah is in her late 20s and a bit adrift in life. She's lived in a few different cities but never really rooted anywhere, and has just gotten out of a relationship with a married man. With little keeping her in New York City, her most recent home, she decides to move back to Los Angeles, where she grew up and where her best friend Gabby lives. On her second night back, Hannah and Gabby go out to a bar to meet up with old friends. Hannah's old boyfriend Ethan is there, and after a night of flirting and dancing with him, Hannah goes home with him… OR she calls it a night and goes home with Gabby.
In both versions of Hannah's life, major things happen to both Hannah and Gabby. Reid does a nice job of teasing out the stories, throwing in some twists and surprises along the way. In the end, though, Maybe In Another Life was my least favorite of her books. It was kind of superficial, with major conversations between characters dispensed with in half a page. Serious, big issues are dealt with quickly, with little introspection or emotion, and people fall in love within a matter of weeks. Hannah herself isn't all that interesting and most of the characters are pretty bland and inoffensive. I read the book pretty quickly and while I liked the way it was constructed, in the end it didn't make much of an impact on me.
Maybe In Another Life was Book #10 of 2010.