Hi EDIWTB Readers! There are a lot of new visitors here, so I thought it would be a good time to give an update on the blog, and let you know about some other places where you can connect with me and other readers.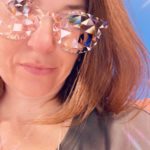 This blog, Everyday I Write The Book, is where I post reviews of the books I've read. I generally read contemporary and literary fiction, with some memoirs and non-fiction thrown in. This year, I gave myself a goal of 60 books, and I'm on pace to meet that goal. I have a busy life with kids and a full-time job, so while this number is a lot lower than most of the book bloggers I know, it's (kind of) manageable for me. I post reviews here pretty much every week. You can subscribe to updates via email, or follow the EDIWTB Facebook page, where I post links to each of my reviews.
This year, I also started the EDIWTB 2019 Reading Challenge, which consists of 12 books in 12 categories over the course of the year. We have a Facebook group for the challenge, so if you're interested in joining or following along, just request to be added to the group. I have gotten the easy categories out of the way – debut novel, memoir – and have the hard ones left, like book written the year I was born and self-help. The rest of the year will be interesting.
In addition to this blog, I also co-host a weekly podcast about books called The Readerly Report with my friend Nicole Bonia, who is a great reader. Our tastes mostly overlap, but she is more adventurous than I am. We talk about reading trends, books we've finished, upcoming releases, new paperbacks and more. We also have fantastic guests on the show like Anne Bogel and Ron Charles as well as fellow blogger/podcasters like Sarah Dickinson and Catherine Gilmore. The podcast is a great complement to EDIWTB. The Readerly Report has a Facebook page and a Facebook group – please follow and join.
You can also find me on Instagram, where I post photos of the books I read next to my dog Lucky, who has the exact same expression in every photo.
I LOVE hearing from EDIWTB readers. What have you read that you found out about on this blog? What have you read that I should read? Did I get something totally wrong? Tell me! You can email me at gayle@everydayiwritethebookblog.com or comment on the blog.
Thank you for reading and for your support and enthusiasm for the blog. I look forward to connecting!
Oh, and where the blog's bizarre name came from? The 80s, of course! It's a song by Elvis Costello.