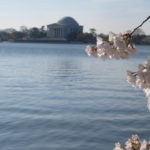 I am proud to say that for the second year in a row, my hometown (and current town) of Washington, DC is rated as the most literate city in the U.S.  The ratings are based on data that includes number of bookstores, library resources, newspaper circulation and Internet resources.
I am glad to see that the closing of chain bookstores hasn't had a negative effect here, and I credit Politics and Prose for helping to nurture and maintain this book-focused community.
Here are the other cities in the top ten: 2. Seattle;  3. Minneapolis; 4. Atlanta; 5. Boston; 6. Pittsburgh; 7. Cincinnati; 8. St. Louis; 9. San Francisco; and 10. Denver.
Did your city make the list?