For the last few years, I have worked on a publication called Bloggers Recommend. I manage its Facebook page and have written a number of reviews of new releases and audiobooks over the years.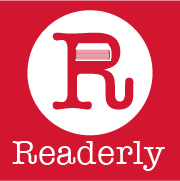 Bloggers Recommend has just been rebranded as Readerly Magazine. Readerly is a "thrice-monthly email magazine featuring articles, interviews, and new release book picks from a community of dedicated readers". In other words, it's a magazine about books by people who love them.
Please give Readerly a look and subscribe if you'd like more book-related news in your inbox every month!
Also, I have an article in the current issue of Readerly about Three Depressing Books That Are Totally Worth It. Click through to see what they are…