Amazingly, my 2 huge, heavy boxes from BEA showed up on Monday, just one business day after I packed them up in NY. I couldn't believe it. I finally unpacked them today and took photos of the haul. I tried to be judicious this year, but as you can see, I didn't succeed.
Here they are!
Fiction (mostly):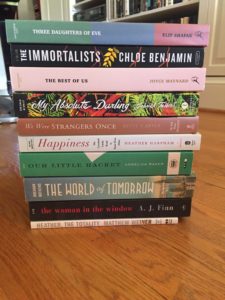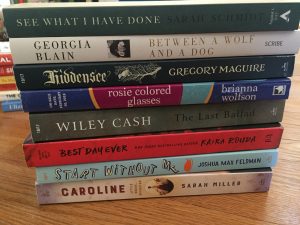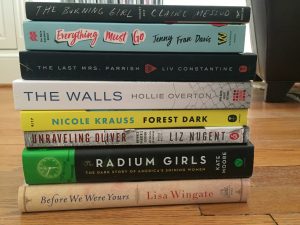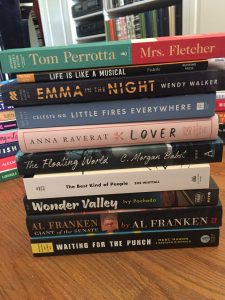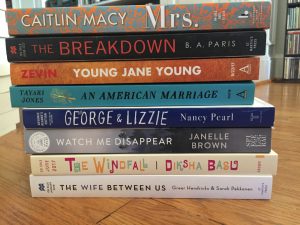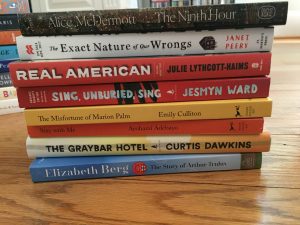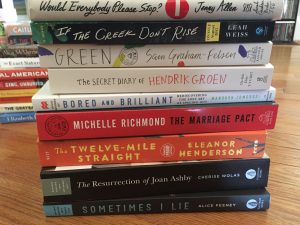 Non-fiction/cookbooks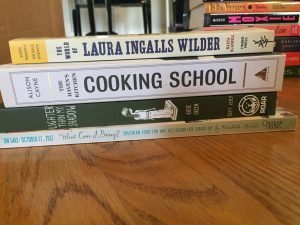 YA: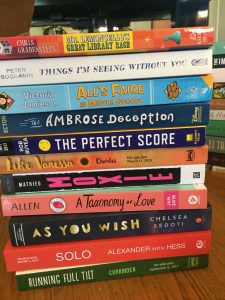 Kids' books: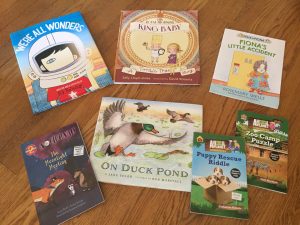 So there they are. I am most excited about some of the fiction titles, including:
The Marriage Pact by Michelle Richmond
Mrs. Fletcher by Tom Perotta
The Secret Diary of Hendrik Groen by Hendrik Groen
The Windfall by Diksha Basu
An American Marriage by Tayari Jones
The Wife Between Us by Sarah Pekkanen and Greer Hendricks
But I am sure there will be a lot of surprises and hidden gems as well.