Earlier this month, I attended Book Expo 2018 in New York City. As always, the two-day conference was jam-packed with author signings, book giveaways, industry panels and lots and lots of walking. Here are my impressions of the show and some highlights of the books I picked up while I was there.
First, the show seems to shrink every year – smaller booths and fewer people. The lines were long, but they didn't seem as insane as in previous years. This is probably due to the evolving publishing industry and smaller marketing budgets. Second,there weren't any standout celebrity author signings. I saw the Michelle Obama book cover but no Michelle Obama. Overall the wattage seemed a little dimmer than in previous years.
Also, there were lots of memoirs and fiction dealing with difficult, of-the-moment issues like race, poverty, loss and addiction. These themes are getting a lot of attention and seem to be hitting a chord. I saw fewer light, women's fiction-y books, and fewer lifestyle titles.
OK, onto the books. The first session I went to was the Editor's Buzz Books 2018, which is where editors submit the book they are most excited about, and out of many submissions, a panel chooses the 6 they want to highlight. This event happened the day before BookExpo, and it was packed. Here are the 6 Buzz Books selected:
Maid by Stephanie Land (Hachette Books; December 26, 2018) – nonfiction about a single mother working as a maid to make ends meet while living under the poverty line
Ohio by Stephen Markley (Simon & Schuster; August 21, 2018) – novel set in post-industrial, post-9/11 Rust Belt about four former classmates returning to their hometown
She Would Be King by Wayétu Moore (Graywolf Press; September 11, 2018) – a novel telling Liberia's history through three different characters
Small Animals by Kim Brooks (Flatiron Books; August 21, 2018) – non-fiction exploration of "fearful parenting"
The Real Lolita: The Kidnapping of Sally Horner and the Novel That Scandalized the World by Sarah Weinman (Ecco; September 11, 2018) – the real-life kidnapping story on which Vladimir Nabokov based his famous novel
There Will Be No Miracles Here by Casey Gerald (Riverhead Books; October 2, 2018) – a coming of age story dealing with race and class and the new American dream
I also attended the annual Book Blogger Speed Dating session, where publicists rotate to tables and pitch their books to bloggers and book clubs. That's where almost a third of my books came from.
Here are photos of my book haul. There are a lot! Under each pic, I'll note the ones I am most excited to read.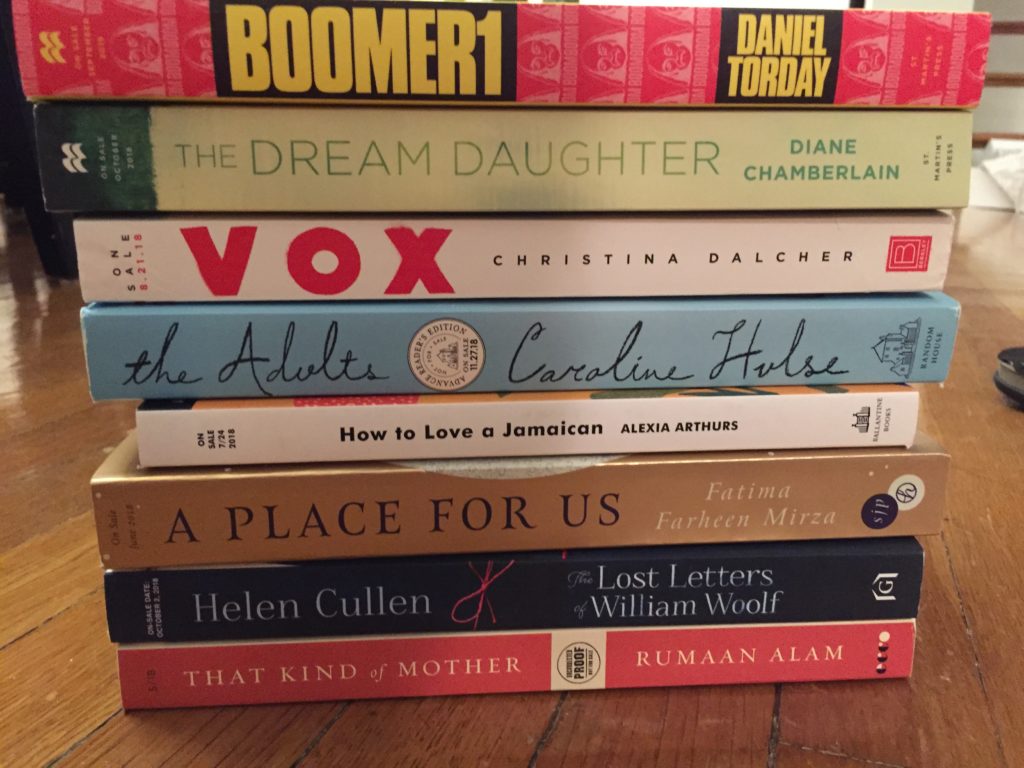 That Kind Of Mother by Rumaan Alam is our next book club pick. Vox by Christina Dalcher looks dystopian and disturbing, a la The Handmaid's Tale. A Place For Us by Fatima Farheen Mirza is picking up steam too (see Ron Charles' review from today here).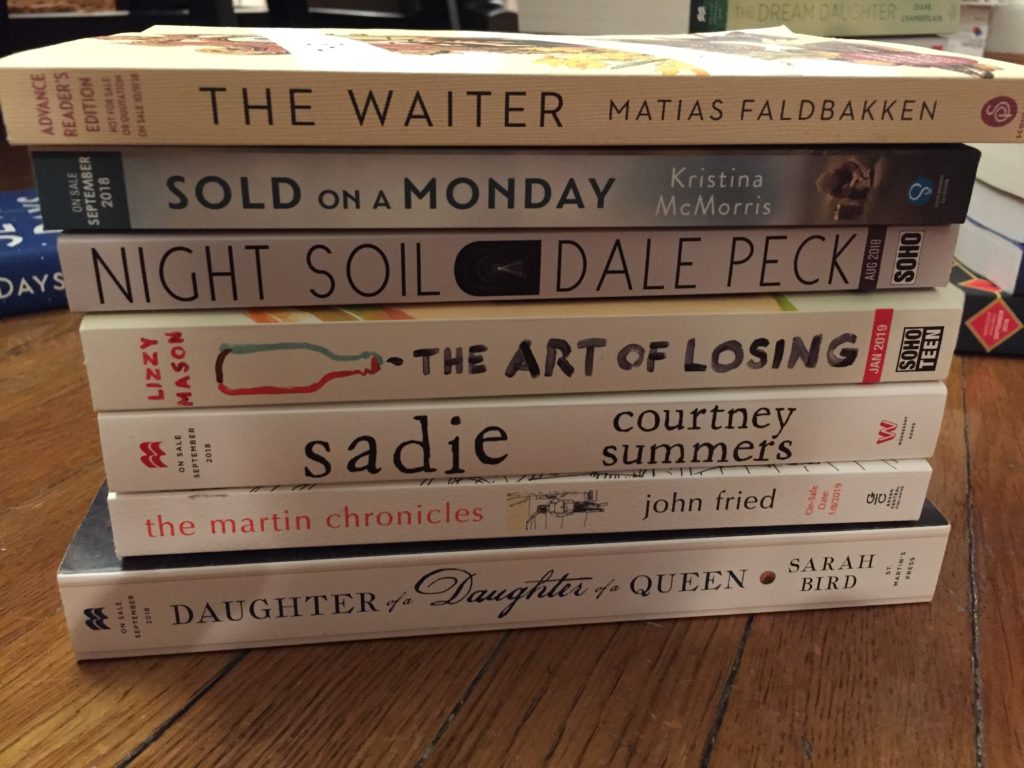 Sold On A Monday by Kristina McMorris is historical fiction set during the Depression. The Martin Chronicles by John Fried is a coming-of-age story told from a boy's perspective in 80s Manhattan.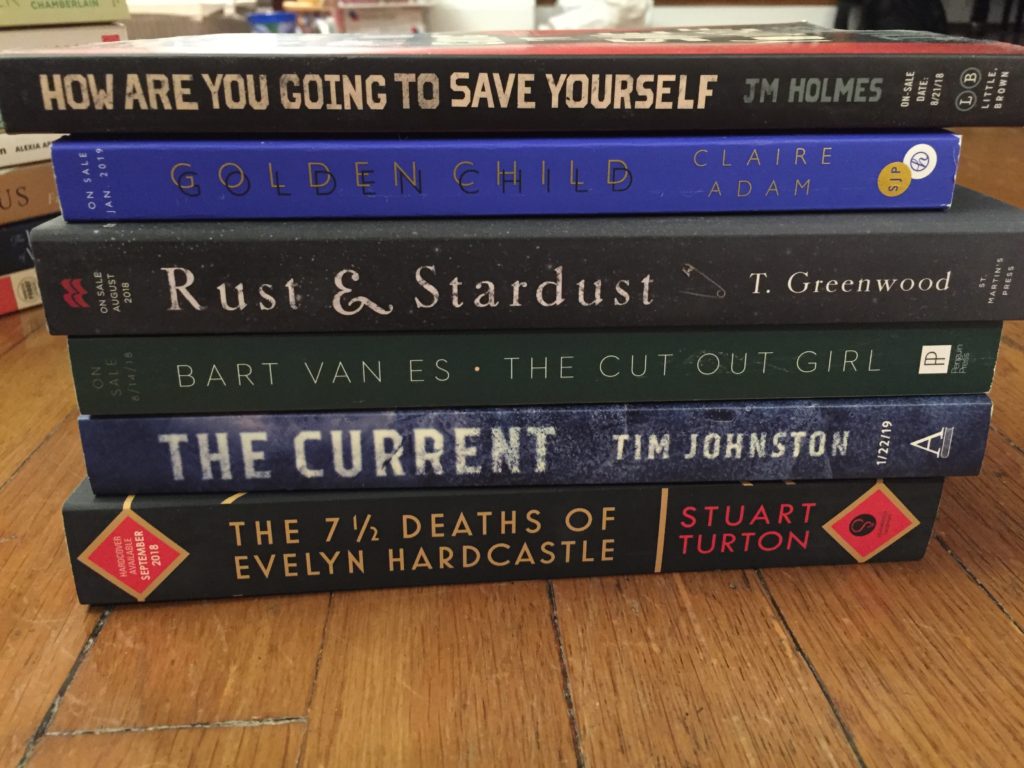 Rust & Stardust by T. Greenwood is a novel retelling the same kidnapping story that Lolita is based on. The 7 1/2 Deaths of Evelyn Hardcastle by Stuart Turton is a murder mystery with an element of Groundhog Day thrown in.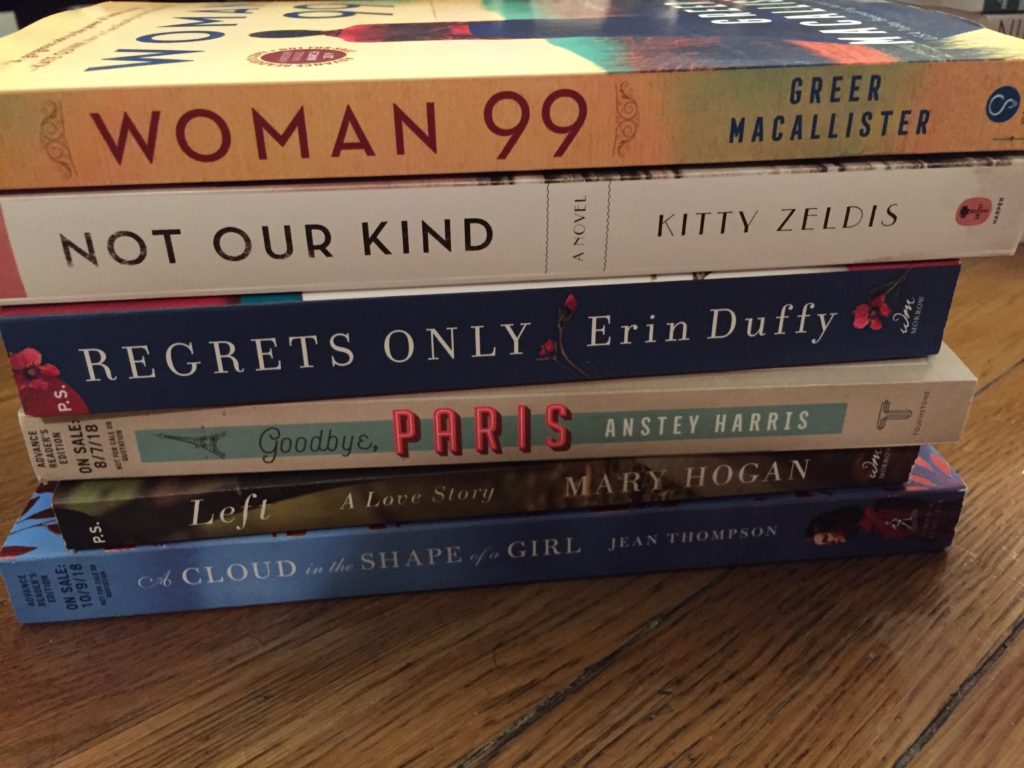 Left by Mary Hogan is a novel about a woman slowly losing her husband to dementia. A Cloud In The Shape Of A Girl by Jean Thompson is a multi-generational family saga about three women living in a small college town.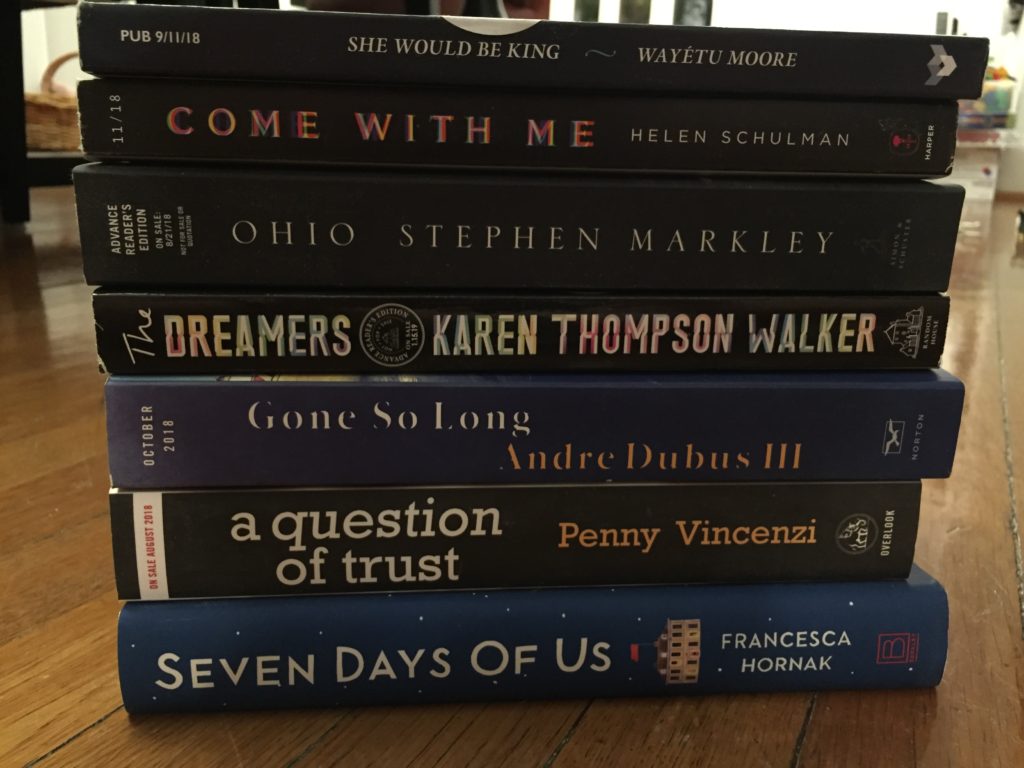 I'm very excited to read The Dreamers, written by Karen Thompson Walker, who wrote The Age Of Miracles (reviewed here). Gone So Long is the latest novel from Andre Dubus III, and his first book in a decade. (He won the award for friendliest and chattiest author at BookExpo.)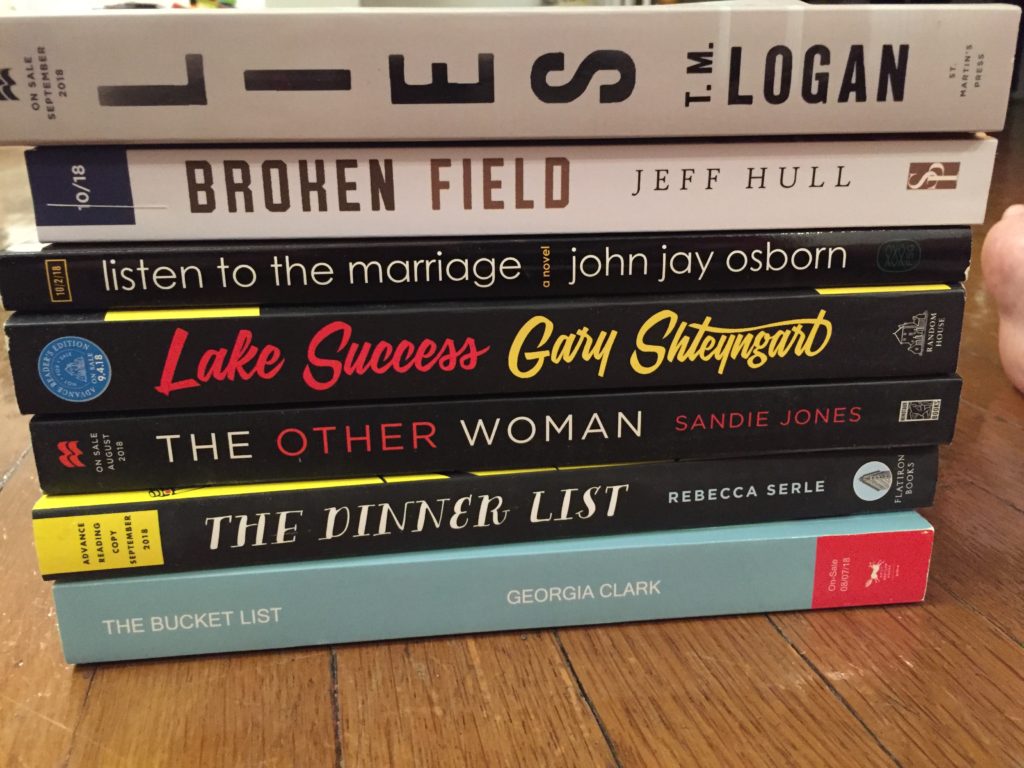 I have it on good authority that Gary Shtegyngart is extremely entertaining, so I am hoping to get to Lake Success soon. The Other Woman by Sandie Jones also looks really good – there's a menacing Other Woman in the picture, but this time it's a mother-in-law.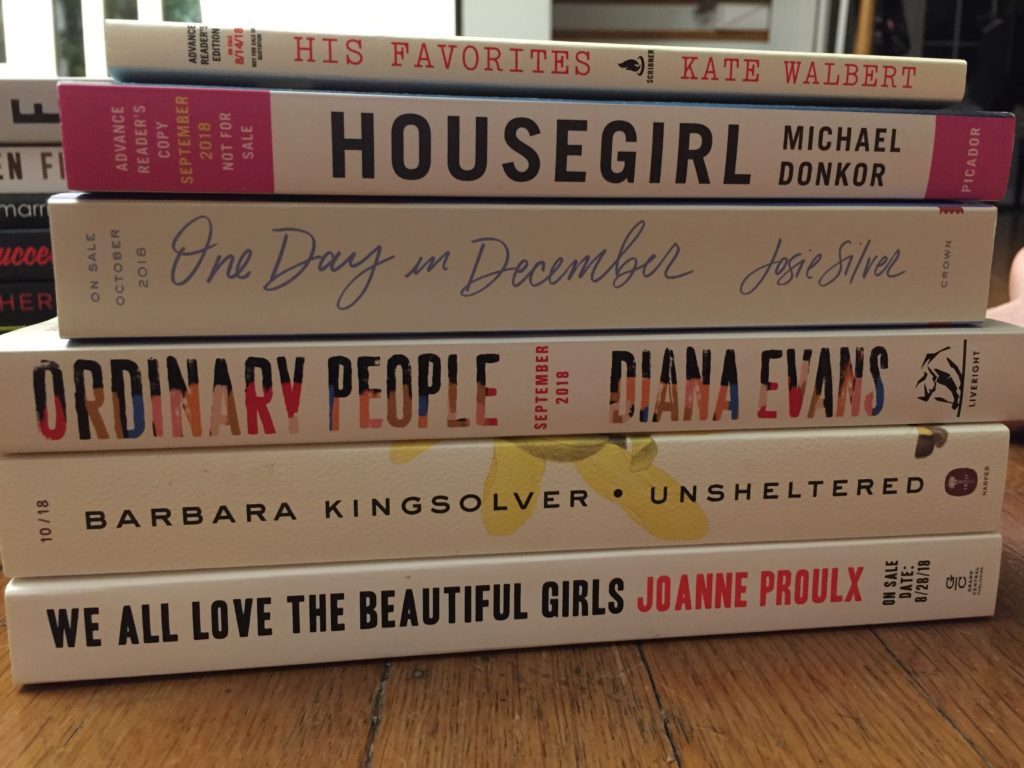 Unsheltered is a new Barbara Kingsolver (I haven't read her for decades). Ordinary People by Diana Evans follows two London couples facing stress in their marriage.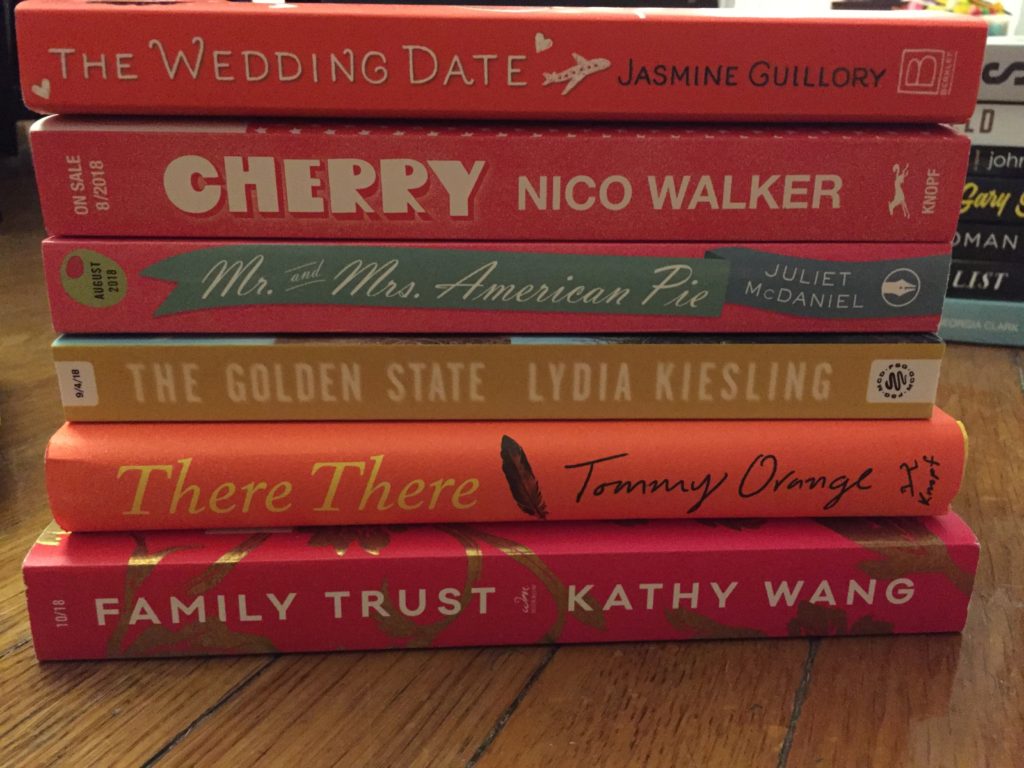 There There by Tommy Orange got a glowing review from Ron Charles in The Washington Post the day before I got to BookExpo. Cherry by Nico Walker is a tough novel set in the opioid crisis.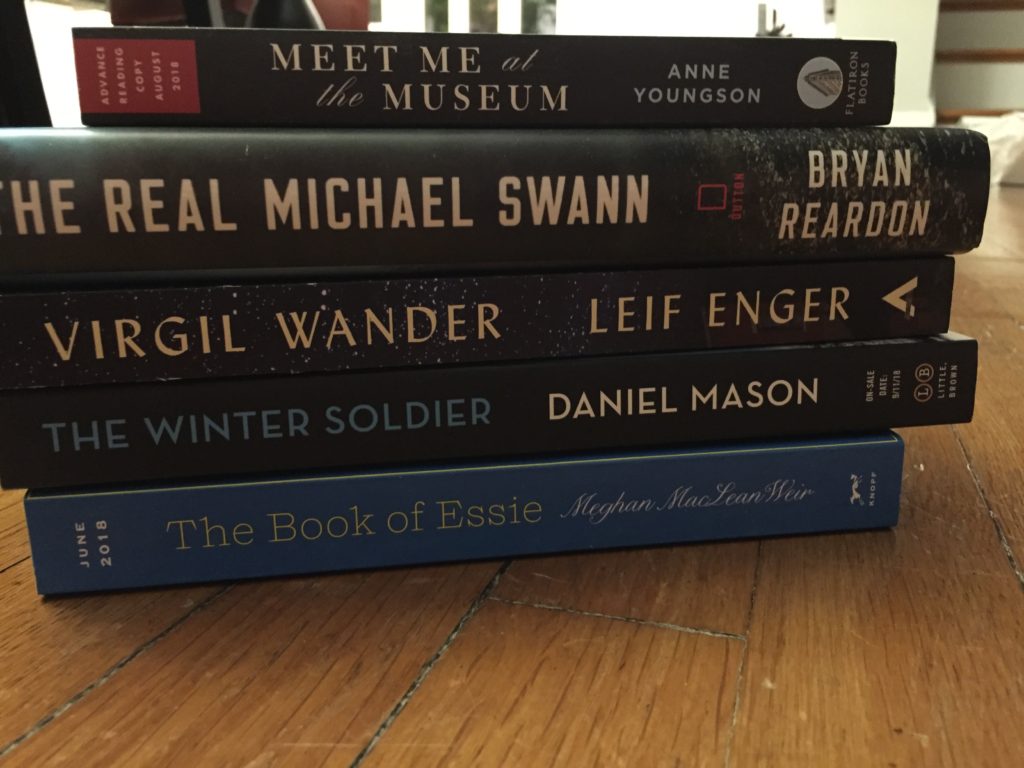 In The Real Michael Swann by Bryan Reardon, a suburban family contends with a missing father after a terrorist attack in New York City.
Now here are the memoirs I picked up. Notably, ones from Steve Jobs' daughter; Megan Mulally and Nick Offerman; the mother of an opioid addict; and a grieving daughter.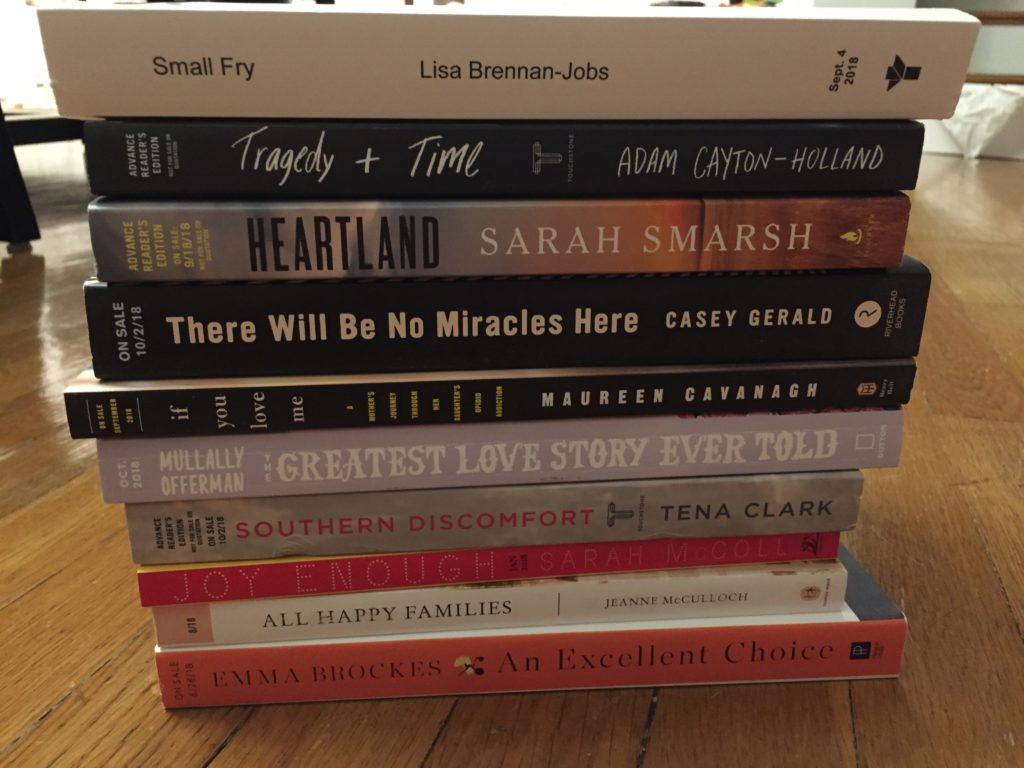 Here's the non-fiction pile: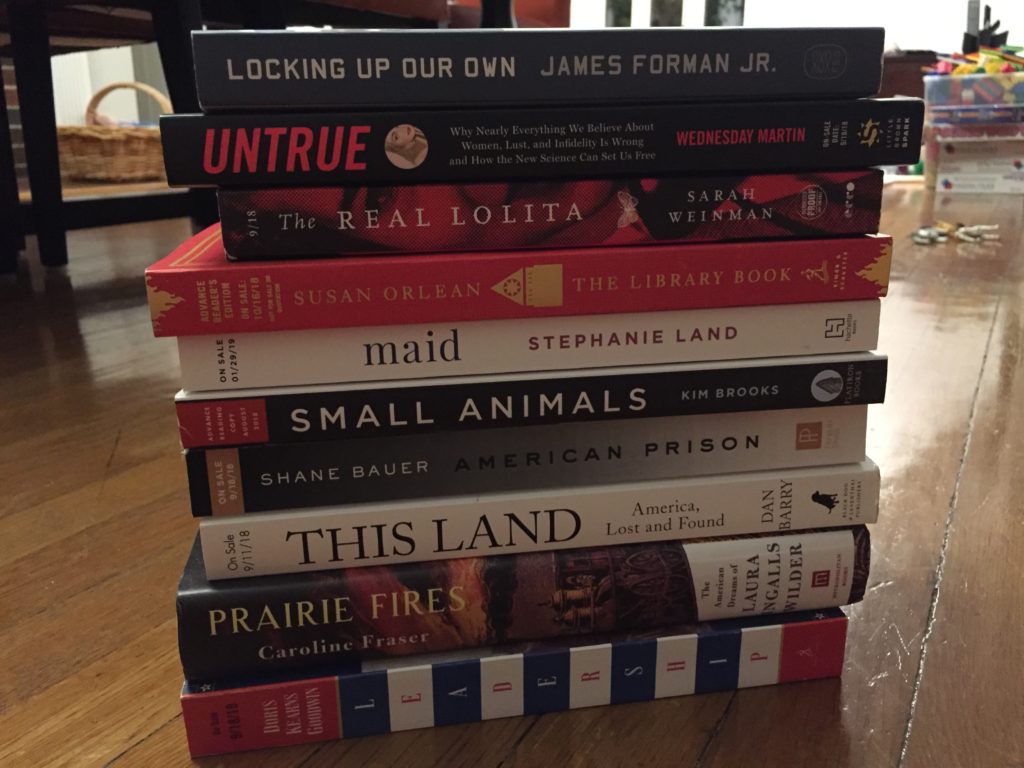 A few YA titles I picked up for my daughters: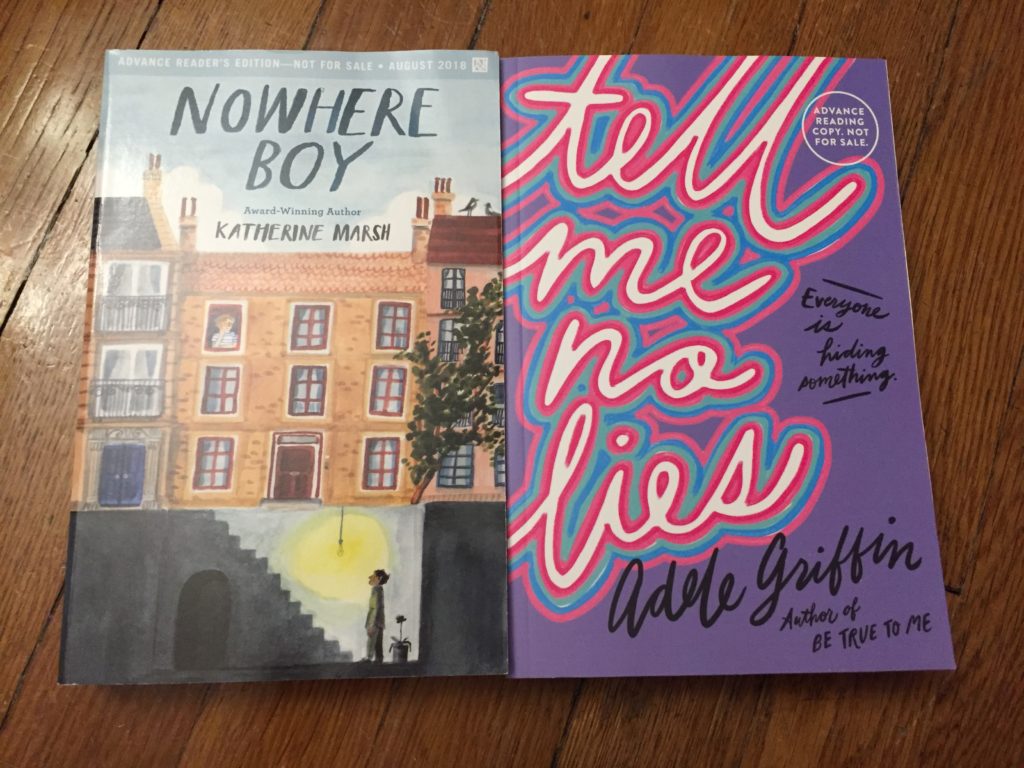 And a few extras: a graphic novel and a teaser for a Nutcracker popup book.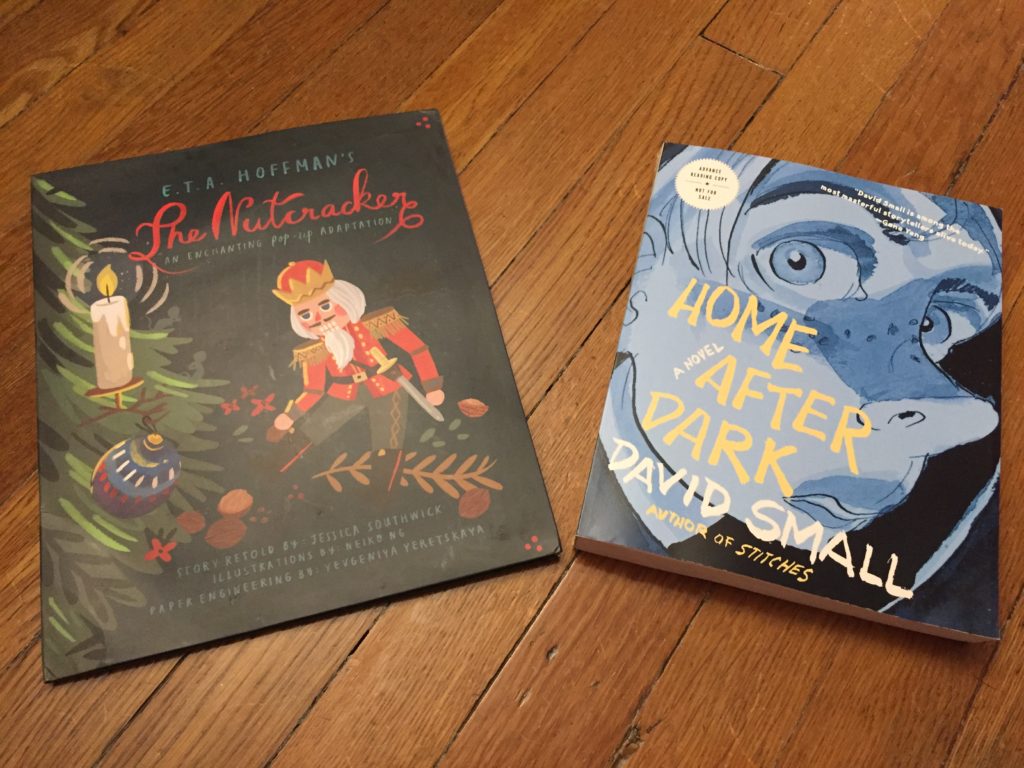 I didn't include the board books/middle grade fiction that I got for my son and his elementary school library, but there are some pretty cute books in that pile.
Whew! Long post, lots of books. Let me know if there are any you want more information about!