I am heading out on vacation today for almost two weeks. I am very excited. Our kids have been coming and going all summer but this is our first and only time away the five of us. We're going to Spain and Portugal.
As always, I'm bringing too many books with me (my rule of thumb is always to bring two times as many books as you think you'll read) but I've spent a while thinking about them and curating the pile. Here they are: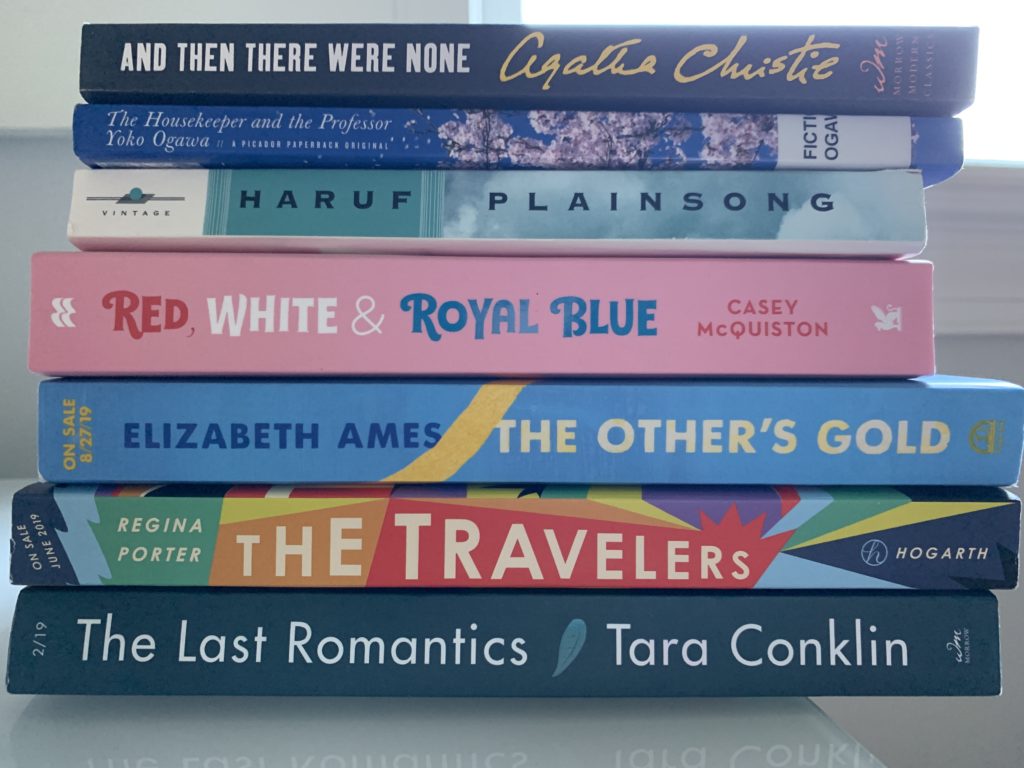 And Then There Were None and I'll Give You The Sun (not in this pic) are included to satisfy the unread classic and book-to-movie-in-2019 categories of the EDIWTB 2019 Reading Challenge.
In other updates, I had the amazing chance to hang out with my favorite author, J. Ryan Stradal, when he was in DC two weeks ago. We talked baseball, books, 80s music, and more, and of course I had to share my intense love for Kitchens Of The Great Midwest. I don't *think* Ryan thinks I am a stalker. He did ask me for a ride to his hotel, which I doubt he would have done if he'd feared being abducted. Here we are: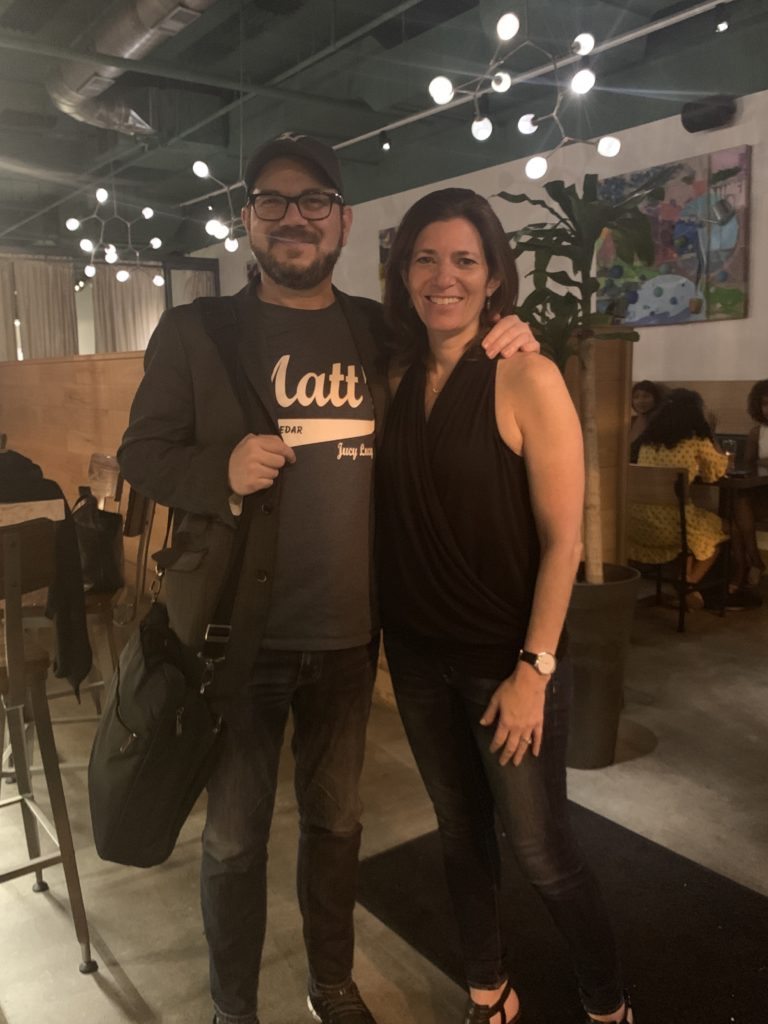 Nicole and I have been busy recording podcast episodes, so there won't be any interruption while I am gone. Please keep tuning in to The Readerly Report!
Have a great two weeks everyone! If I have time, I will post reviews of what I've read on the trip. Otherwise, I'll post on my return.