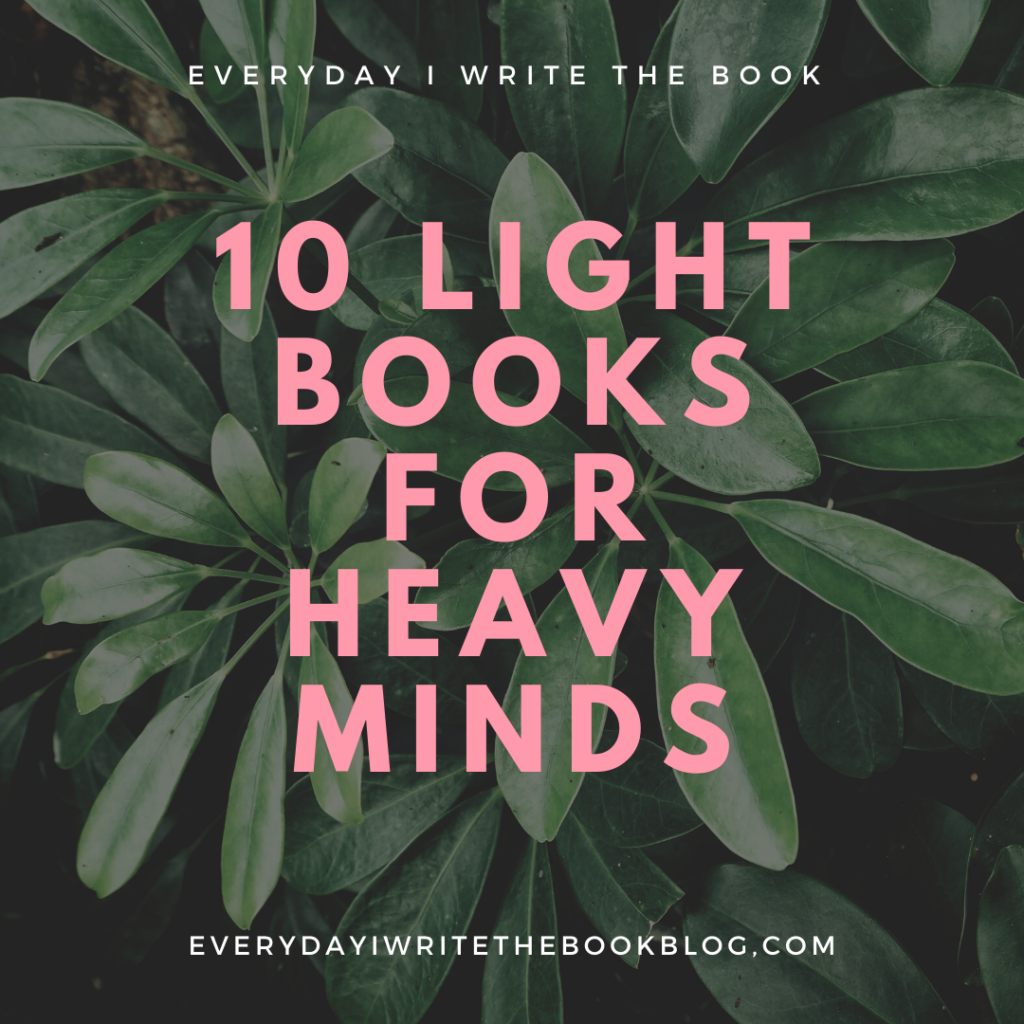 Sometimes you need light reading to take your mind off whatever's going on. This is one of those times! Here are 10 books I liked that are entertaining and relatively light while still satisfying and worth your time.
Eligible by Curtis Sittenfeld (modern retelling of Pride and Prejudice)
The Hating Game by Sally Thorne (will they won't they among feuding coworkers)
A Window Opens by Elisabeth Egan (middle aged mom meets tech workplace)
The Book Of Essie by Meghan MacLean Weir (will teenager escape her fundamentalist reality TV family? NOTE there are some dark/heavy themes here, so it's not really a light read, but it's a fast one)
Lost And Found by Carolyn Parkhurst (literary fiction meets "The Amazing Race")
The Rosie Project by Graeme Simsion (man with Asperger's seeks wife)
One Day In December by Josie Silver (soul mates kept apart by fate)
Movie Star by Lizzie Pepper by Hilary Liftin (Tom Cruise/Katie Holmes marriage imagined in fiction)
This Is Where I Leave You by Jonathan Tropper (dsyfunctional family)
Seating Arrangements by Maggie Shipstead (WASPs behaving badly)
Stay safe and happy reading.