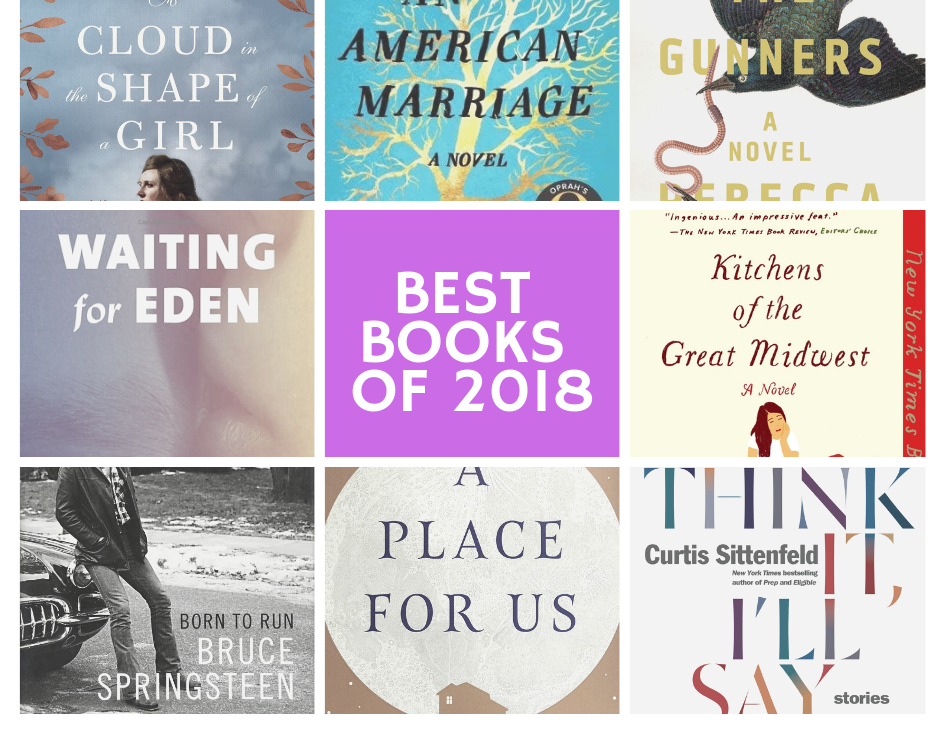 In past years, I've done a Reading Year In Review as my last post of the year, including my standout reads from the last 12 months. This year, I'm adding a Best Books of 2018 post, because everyone else is doing one. (It's always important to do what everyone else is doing, right?)
Ok, here goes: my favorite 8 books of 2018 and why I liked them. These weren't necessarily my favorites as I was reading them, but with time to reflect, they are the ones that I found the most moving and beautifully written, and which have stayed with me over the months. I've linked to my original reviews for each title.
A Cloud In The Shape Of A Girl by Jean Thompson is my #1 read of the year. Poignant, with spare writing and insights about being a woman, family and parenting, this book was a recent read and well worth it.
You Think It, I'll Say It by Curtis Sittenfeld. I'll read anything she writes, but every page of this collection of stories was enjoyable. Memorable characters, believable situations. I want to re-read this one.
Born To Run by Bruce Springsteen. If the purpose of a memoir is to let the world know who you really are, then this one succeeded in spades. It's long and sometimes meandering but hey, it's Bruce, so it's ok.
A Place For Us by Fatima Farheen Mirza. The first 3/4 of this book was very slow, but the final quarter made up for it. Heartbreaking, deeply moving and a story that has stayed with me for months.
Waiting For Eden by Elliot Ackerman. Don't let the subject matter – a severely wounded soldier lying in a coma while his conflicted wife waits for his condition to change – drive you away. This short novel raises a number of ethical questions and is a good reminder of the constant danger our soldiers face.
An American Marriage by Tayari Jones. Theres's a reason this book is all over everyone else's top 2018 reads. It's a small story about a love triangle that says big things about the state of race in America. So well written and beautifully constructed.
The Gunners by Rebecca Kauffman. This one was a sleeper. I liked it fine when I read it, but the main character has really stayed with me and in retrospect I think this was a pretty good book. It's sad and lonely and atmospheric, and at the same time it's totally believable.
Kitchens Of The Great Midwest by J. Ryan Stradal. I re-read my favorite book from 2017 and loved it just as much. I'll shut up now.