This is the first year I easily surpassed my reading goal of 52 books. I ended at 56, with lots of time to spare. So I am happy about that. I took two longish international trips this year that really helped boost my book count. I'm not sure how I am going to repeat that performance next year, but I am giving myself a goal of 60 books for 2019. I'll have to find other ways to increase my reading, especially since we don't have any big trips planned.
Last December, I pledged to read 10 non-fiction books this year, and I read 11. I only read 8 male authors this year, so my goal next year is to read more than that.
Here are my overall goals for 2019:
60 books
At least 2 classics
12 male authors
12 non-fiction books
More #bookstagram posts
More author readings (those have fallen by the wayside and I miss them)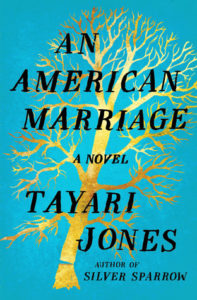 When I look back on 2018, I read a lot of pretty mediocre stuff, which makes me sad. I spend so much time reading about and researching books – how am I ending up with so many books on the list that I don't love? I think I need to be less impulsive in my reading choices. Rather than choosing my next read based on the mood I'm in, I need to be more deliberate and plan my books based on what others I trust have said about them.
Here are my standout reads from 2017: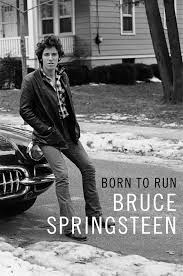 Best audiobooks were Born To Run (read by Bruce Springsteen), I Am I Am I Am (read by Daisy Donovan) and Kitchens Of The Great Midwest (read by Amy Ryan and Michael Struhlbarg).
Most disappointing books: The Submission by Amy Waldman, Vox by Christine Dalcher.
Books that made me feel stupid: Bobcat And Other Stories by Rebecca Lee, Asymmetry by Lisa Halliday.
Books that should be required reading for all Americans: The Leavers by Lisa Ko, Waiting For Eden by Elliot Ackerman, Nomadland by Jessica Bruder, An American Marriage by Tayari Jones.
Books I could not put down: One Day In December by Josie Silver, One True Loves, Taylor Jenkins Reid.
For the last several years, I have tracked the Depressing Themes of the books I read. Here are some of the depressing subjects covered by the books I read in 2018: Iraq war casualties, psychopathic husbands/boyfriends/neighbors (way too many of these!), death, cancer, addiction, divorce, dystopian America with no reproductive freedom, car accidents, family estrangement, brushes with death, dystopian America where women aren't allowed to speak, infidelity, child illness, the Depression, mental illness, 9/11, plane crash, school shooting, suicide, false imprisonment, accidental death, the economy, illegal immigration and deportation, death, death, death.
The year by the numbers:
45 fiction, 11 non-fiction
11 repeat authors during 2018: Taylor Jenkins Reid, Jean Thompson, Maggie O'Farrell, Katherine Center, J. Ryan Stradal, JoJo Moyes, Meg Wolitzer, Tayari Jones, Laurie Frankel, Caroline Preston, Roz Chast
18 audiobooks
8 male authors
How was your 2018 in reading? What were the highlights and what do you have planned for 2019?